A lot is going on in the financial world these days. This is big! Could this be related to BRICS and the Dragon Family? Maybe we'll find out down the road.
Starship Earth: The Big Picture
Holy Cow! 321,500 oz of gold has a market value of roughly $400 million… Who on earth withdrew that much gold?  
---
 — Posted Friday, 24 October 2014 | | 7 Comments

By Steve St. Angelo, SRSrocco Report

As the increasingly volatile stock markets bounced back higher today,  JP Morgan experienced one of the largest withdrawals of gold from its inventories this year.  In just one day, a stunning 321,500 oz of gold (10 metric tons) were removed from JP Morgan's Eligible inventories.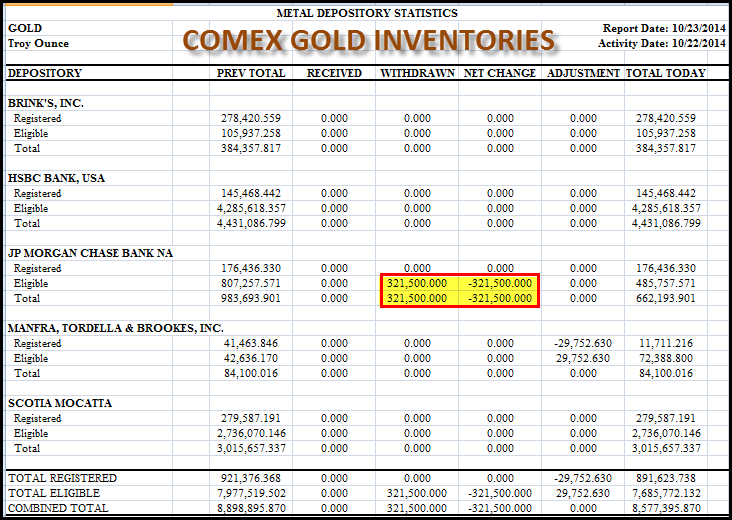 Total gold inventories at JP Morgan fell 33% from 983,693 oz yesterday, to 662,193 today.  Of course, this had to come from JP Morgan's Eligible inventories, because there are only 176,436 oz of gold in their Registered inventories.
You will notice, that the amount is exactly 321,500 oz (10 metric tons) to the TEE… and as Harvey Organ and Bill Holter have commented, it's extremely…
View original post 173 more words